Robert Kramers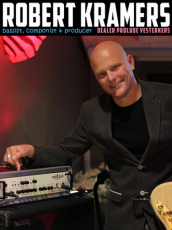 Robert came into contact with the Prolude amplifiers while testing Blasius bassguitars.
As soon as he heard the amp's sound, he knew this was the one!
As he explains:
'After playing on many different types and brands of amps you know what you want from an amp. This amp combines three very important qualities:
The first is that the Prolude amp has a natural and neutral sound. A lot of other amps 'do' something with the sound of the bass, where as the Prolude leaves the sound as it is.
Having said this, the second quality is just as important and that is the fact that the sound of the Prolude amp is very warm and compact. I never liked compression to much on an amp but Robert Fülöp has nailed the amount of compression you can add to your sound.
The third strong quality of the Prolude amp is it's simplicity. Not too many knobs but it still has a lot of extra features if needed.'
Read more about Robert on his site: www.robertkramers.nl
Lars van Starrenburg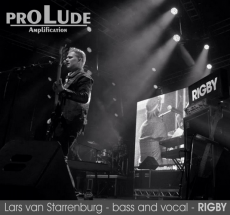 "I came into contact with the Prolude amplifiers via Michel van Schie, who was my teacher at the Rotterdam Conservatory. After a number of concerts I decided to purchase one. Through the Dutch Marktplaats I got in contact with Robert Kramers and bought my first Prolude BHV400.
The combination with my Fender Jazz bass is phenomenal in terms of sound and clarity, but also my Fender Precision ('76) and my van der End sounds fantastic.
With the combination of BHV400 and Ampeg 410 + 115 cabs I found the perfect live sound for RIGBY.
I also use the DI for all radio and TV promos. Not only me, but all sound engineers are always very pleased with the BHV400.
Great job Róbert Fülöp"
Read more about Lars: www.rigbymusic.nl
Savvas Betinis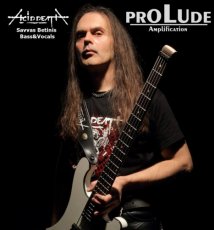 "Being a bass player since 1988 I have tried many amp models, known and unknown ones… After many years I can say for sure that this Monster is the perfect bass head for me!
Playing Progressive/Technical Death Metal means I need big volumes but a clear and warm bass sound. The Prolude BHV400 is the perfect bass head for ANY music style because of its flexibillity and its warm sound!! I loved it and I am sure you will love it too!
Great job, Prolude!!!!
Thanks for this great product!!!"
Read more about Savvas: www.aciddeath.net
Michel van Schie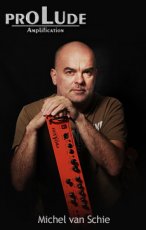 Accompanying Steve Lukather on a Dutch concert, Michel plugged in on the latest prototype of our ProLude bass amplifier connected to an Epifani UL310. He didn't know what to expect at that point, could have been any amplifier he normally finds on stages. The last couple of years he mostly played in-ear or through floor monitoring.
After hitting a few notes he was struck by the musicality, clearness and uncoloured sound of the ProLude-Epifani combination. Playing his favourite old '66 jazz bass (audible on many Dutch records and live gigs), he immediately could hear all tonal colorations and harmonics of his old instrument in full richness.
While checking all the different flavours in sound of his impressive old bass collection, he became even more enthusiastic about the musicality of (t)his set.
Needless to say that Michel now owns his own combination of a ProLude BHV450L and a UL310!
Besides this live setup, the ProLude BHV450 will also be his standard tool for his studio sessions, recording and re-amping bass tracks.
Peter Slager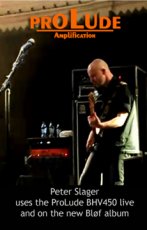 Peter Slager is the bass player and one of the founders of BLØF, the most succesfull Dutch band of the latest years. Besides the bass lines, Peter is responsible for the (Dutch) lyrics of the band. His poetic approach of song writing is one of the succesfull features of BLØF.
Peter loves the sound of the old classic instruments and amplifiers. His main axe on stage is an old Precision, amplified by an old classic amp. For the latest BLØF album (Alles blijft anders), recorded in the famous Hansa Tonstudios in Berlin, we asked him to try out the ProLude BHV450. We never got it back.
You can hear the ProLude on almost all tracks. And on the last club tour and gigs in Paradiso (Amsterdam) and Ahoy (Rotterdam) the ProLude replaces his old Ampeg and Avalone DI. For Peter the ProLude is the best of both worlds in one amp.
Read more about BLØF and Peter on Blof.nl
Matt Gabnai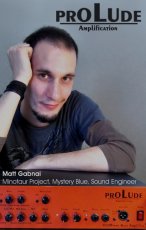 Máté "Matt" Gabnai is a session bassist living in Strasbourg, who is mostly known for his solo compositions released under the name of Minotaur Project, beside being the youngest member of the age-old french heavy-metal group Mystery Blue.
Due to the diversity of his work as a musician and a sound engineer with recording studios, theaters, groups or soundtracks, his need towards the most diverse sound capabilities that exist today is easily understandable. As a bassist, his extremes of musical emotions and distorted sonic textures can only be expressed efficiently through an amp, which is capable of presenting the clearest analogue vintage sound, as much as the highest standard of modern characters – in a heartbeat. This is how his love-at-first-sight happened with the ProLude BHV450L.
As he's a fond of high-gain distortions and the soothing fretless voice as well, the head became an indispensible tool in the arsenal of the Minotaur as much in the studio as onstage. This versatility made the BHV450L to replace the all-time Markbass setup – hence the signature "Growl of the Minotaur" bass character which he is able to express with ProLude, and which can be heard on the new Minotaur Project songs, as well as on the new Mystery Blue album.
Read more about Matt on his youtube channel: aazgash
and watch the showcase video he made at the Media / Videos menu.